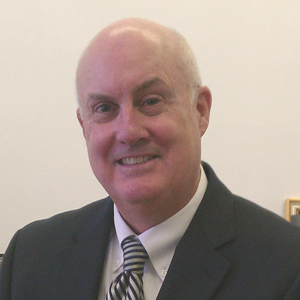 Education:
U.S. Naval Academy, Annapolis, Maryland
B.S., Physical Science/Engineering
George Mason University School of Law,
J.D., 1989, Military Law Concentration
Duke University, Fuqua School of Business
M.B.A., 2002
Bar Information
Virginia, Admitted 1990
Maryland, Admitted 1996; D.C. Admitted 1992
U.S. Court of Appeals for Veterans Claims, 2013
Areas of Focus:
Appellate Litigation, U.S. Court of Appeals, 4th Circuit
Administrative Law before the Boards of Military
Appeals; Civil Litigation and E-Discovery
Awards & Recognitions
U.S. Marine Corps, 1st & 3rd Airwings, Aviator, 1977-1991; U.S Army Guard Aviator, 1991-1997
U.S. Army Reserve, JAG Corps, Attorney, 1997 – 2001
Federal Aviation Administration (FAA) Office of Counsel, 1990- 1999
Professional Summary
Tom Kiely is an experienced military and government attorney who has handled many administrative trial proceedings before the Federal Aviation Authority and the Marine Corps JAG Office.  He currently handles client matters relating to military trial and appeals related to service personnel law and government contract law.   His extensive background with proprietary government and military data contribute to his unique ability to counsel clients on military technology and patentable applications.
Mr Kiely has also distinguished himself by handling complex litigation relating to military and government contract procurement.  Mr. Kiely is a technologist who has extensive training and experience in systems operations and management. Mr. Kiely currently counsels clients in appellate matters before U.S. administrative boards of appeal, including military veterans' appeals to the U.S. Department of Veterans Affairs.