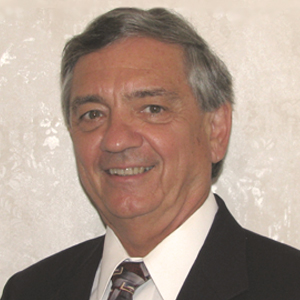 Education:
Florida State University
B.S., Engineering, Aeronautics
Northern Virginia School of Law
J.D., 1987, Property Law Clinic
Bar Information
District of Columbia, Admitted 1988
Virginia, Admitted 1989
USPTO, Admitted 2008
U.S. Tax Court, Admitted 1989
U.S. Court of Military Appeals, Admitted 1990
U.S. Supreme Court, Admitted 2008
Areas of Focus:
Electrical and Mechanical Engineering Applications
Avionics and Aeronautical Applications
Computer and Nanotechnology Applications
Civil Litigation and E-Discovery
Awards & Recognitions
U.S. Patent Office, Examiner and Supervisory Patent Classifier, 1968-2008
U.S. Commerce Department, Bronze Medal Award for Nanotechnology Classification Examination Project, 2006
Professional Summary
Robert J. Craig is a senior patent attorney with extensive patent law experience, including over thirty years of service in patent examination, classification, and management at the United States Patent and Trademark Office.  Mr. Craig currently counsels clients on preparing patent applications and licensing patents both domestically and internationally.  He specializes in mechanical and electrical applications, and he won the U.S. Department of Commerce Bronze Medal award for an extensive patent project on nanotechnology.
Mr. Craig has distinguished himself as an instructor at the U.S. Patent and Trademark Office Patent Academy where he taught courses on patent classification and documentation in the development of prior art for patent examination.  Mr. Craig also facilitated international patent documentation as an International Patent Rapporteur liaison between the USPTO and Europe and Japan.
Mr. Craig had extensive experience as an aeronautical engineer on the Apollo Space Project with NASA.  Mr. Craig represents inventors and entrepreneurs in both Florida and Virginia.